Trouble Passing Emmissions?
The Illinois EPA issues a Repair Shop Report Card on an automotive repair center's ability to diagnose and repair cars that have failed the emissions test. They are assigned a letter grade based upon their success rate. In order to qualify a shop must have performed at least 5 or more emission repairs during the last six months. Visit the EPA website to check our current standings.
State Emissions Pre Testing
LINCOLNWOOD AUTO offers pre emissions testing. We can examine your vehicle and assess whether or not you will meet Illinois Emissions Testing standard. There are a number of reasons why a vehicle may fail an emissions test and most of them are related to preventative maintenance repairs.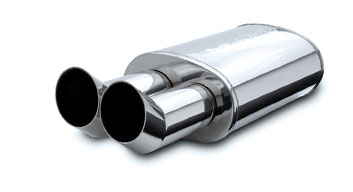 Common reasons a car may fail an Illinois Emission Test
Defective Oxygen Sensors
Leaking Fuel Injectors
Vacuum Leaks
Clogged Air Filters
Defective Mass Air Flow Sensors
Defective Fuel Evaporation Systems (EVAP)
Thermostat Stuck Open
Oil contaminated with fuel
Old Spark Plugs & Wires
Worn Distributor Cap
EGR System Problems
Our Emissions Repair Facility
If you failed an Illinois Emissions test, or you think you might fail then stop at LINCOLNWOOD AUTO for a diagnostics. Our skilled technicians can quickly identify what the most probable cause of the failure is and fix it. Don't waste time or money when it comes to emission repairs; get it done right the first time. Visit our repair facility today.