LINCOLNWOOD WILL SAVE YOU TIME AND MONEY
Our cost effective advanced technology restores your damaged bumper within short period of time.
Want to know how much it will cost? Just take a few photos of the damage to your bumper from different angles. E-mail them to us [email protected] attach your photos and we will get back to you immediately OR TEXT THEM TO (224)-715-4126. It couldn't be easier.
Your Bumper Will Look New Again… We Guarantee It!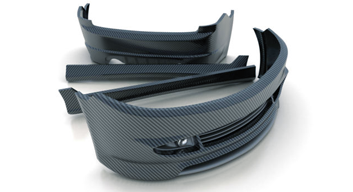 BUMPER DENT REPAIRS
Bumper dent repairs vary in the degree of damage and location. This is a huge factor in calculating the cost. That said most bumper dents can be repaired within a few hours. However, if the damage is substantial or close to a stress area it will require further investigation. As there may be damage to the anchor brackets or backing frame. The most common stress areas are around the grill and where the bumper attaches to the car.
BUMPER SCRAPE & SCUFF REPAIRS
Bumper scrape and scuff repairs are an every day occurrence. That said the repair to your scuffed or scratched bumper is exactly the same as with any other car paint repair. Precision Color matching is of primary importance if you want to maintain the value of your car when you go to sell it. If it's not perfect it's the first thing all car sales people will spot when you go to trade in.
Here at LINCOLNWOOD AUTO BODY we will use the very latest computerized paint color matching technology on your bumper. When we are finished, your bumper will look like new again. Keep in mind no bumper repair is too small for us.
CRACKED PLASTIC BUMPER REPAIRS
Cracked Plastic Bumper Repairs require specialist equipment in order to maintain the integrity of the bumper. All car bumpers are plastic with the exception of some high end cars which come with fiberglass bumpers. Using the latest technology we can repair your cracked bumper and then reinforce it from the back. A little more hands on repair work is carried out and then it's ready for a perfect paint finish in spray booth oven. IT WILL LOOK LIKE NEW AGAIN.